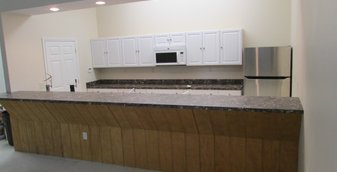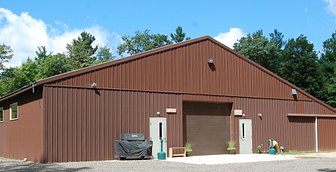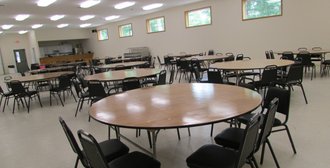 The kitchen is equipped with a full size fridge and freezer,microwave, one kegerators, and a 3 bay stainless steel sink.
The banquet hall is located in the back of the RV Park with a large parking lot. Wedding receptions, graduation parties, showers, family reunions, birthday parties; what ever the occasion may be, the banquet hall is available for rent the public and also to campers! For rates and more information please call the office.
We have 17 round tables that can seat 9 people. There is a surround sound system that is available for use as well as a projector. Bathrooms and showers are located in the building.